Company Policy

Human Rights and Labour Policy
GMSB recognizes the corporate responsibility to respect human rights, including labour rights, and – at a minimum – fully respecting and complying with applicable laws and regulations. We respect internationally recognized human rights as expressed in the International Bill of Human Rights, consisting of the Universal Declaration on Human Rights, the International Covenant on Civil and Political Rights and the International Covenant on Economic, Social and Cultural Rights. GMSB also respects the principles and rights set out in the eight International Labour Organization Core Conventions.
Read More
Quality Policy
To achieve our goals, we are committed to work as a Team to provide :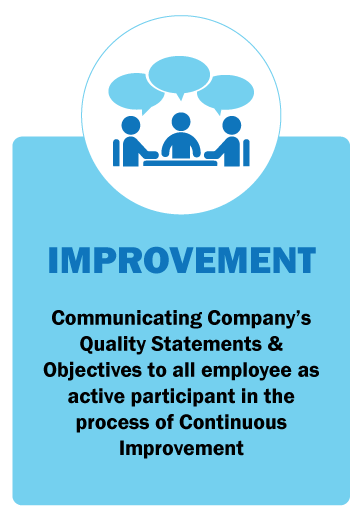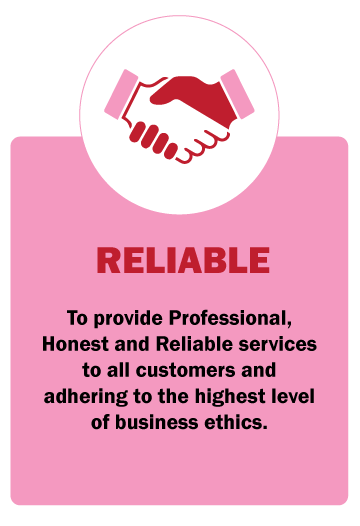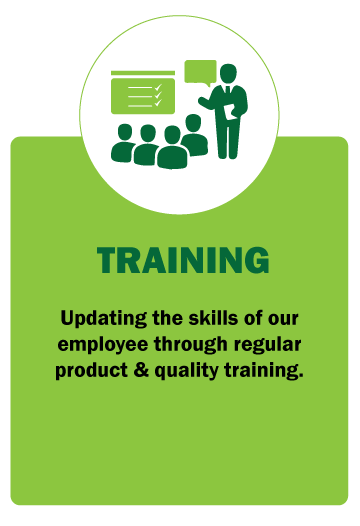 Non Discrimination Policy
GMSB is committed to a work environment in which all individuals are treated with respect and dignity. Each individual has the right to work in a professional atmosphere that promotes equal employment opportunities and prohibits unlawful discriminatory practices, including harassment. Therefore, GMSB expects that all relationships among persons in the office will be business-like and free of explicit bias, prejudice and harassment.
Read More
Safety & Health Policy
Management and the staff will work together in preventing any potential non-conformity of products and services, and any possibility of injury arising from incidents occurring at work places.
Read More
Workforce Planning
Effective Workforce Planning For the workforce planning process to be successful, human resource professionals responsible for leading workforce planning initiatives should make sure to:
Designate a specific member of the HR team to manage the process.
Find a high-level executive to champion the plan.
Involve key stakeholders in the workforce planning process.
Align the plan with the company's strategic business plan.
Coordinate the workforce plan with succession planning and career development initiatives.
Make workforce planning an ongoing activity, with continuous evaluation of changes in the internal and external environment that may affect the organization's staffing needs.
Read More
Workplace Violence Policy
GMSB provides a safe workplace for all employees. To ensure a safe workplace and to reduce the risk of violence, all employees should review and understand all provisions of this workplace violence policy.
Read More
Environment Policy
At GTG, we will work in harmony with the environment. To achieve the objective we will undertake the following :
Protect the environment and work to prevent pollution to our land, water and air by all means utilising our ability and influence.
Abide & Comply with our nation's environment's legislation, rules and regulations.
Regularly review our operational control to continuously improve our environmental performance.
Reduce, Recycle and Reuse our products wastage and to limit it's impact on our environment.
Create awareness among our employee and impress on them the importance of constantly strive for optimum utilization of our resources as well to minimize waste.
Anti-Bribery and Anti-Corruption Policy
GTG Manufacturing Sdn. Bhd. [Registration No. 201101040167 (968289-M)], is committed to conduct all of its business in an honest and ethical manner by implementing and enforcing systems that ensure bribery and corruption is prevented.
Read More
Whistleblower Protection Policy
Our Whistleblower Protection Policy is aimed to provide an avenue for all employees and external parties (e.g. contract staff, customers, vendors/ suppliers, consultants) to disclose any improper conduct (as defined under the Whistleblower Protection Act 2010) committed or about to be committed to those in authority.
Read More
Fair Competition Policy
Competition or anti-trust laws are designed to protect free and fair competition and ensure that the best interests of the consumer are served. These laws apply in which State GMSB operates, and some laws apply across jurisdictional boundaries.
Read More
Intellectual Property
GMSB's intellectual property is a valuable asset and an essential management resource underpinning our business activities and the confidence that our customers place in us.
We will make every effort to obtain and maintain all necessary intellectual property rights including patents, copyrights and trademarks, and utilize them effectively in growing our business.
Read More
---
COMPANY PRIVACY POLICY
PRIVATE POLICY
GTG knows how important privacy is to our customers. We want to make sure you understand how we collect and use your personal information across all of our GTG products and services, from Adhesive Tape, Packaging Materials and other products (collectively, "Products"), and websites, applications, services, contests, surveys, redemptions, marketing, promotions, warranty registration, after sales support, repair support, online services, and other services that refer to or link to the Privacy Policy (collectively, Services"). While this Privacy Policy applies to all our Products and Services, we will also provide privacy supplements that contaon additional information about our practices related to particular services where necessary.
OVERVIEW OF PERSONAL INFORMATION
We collect personal information that you provide directly, information about how you use our Products and Services and information from third party sources. We use this information to provide you with Products and Services, understand the way you use our Products and Services so we can improve and personalize your experience and to develop the most relevant apps, technologies, and content for our customers. We also use personal information to provide customized advertising tailored to your interests.
SHARING YOUR PERSONAL INFORMATION
We may share your personal information with affiliate companies of GTG, as well as with companies that provide services on behalf of GTG. We may also share your personal information with trusted partner companies, such as carton boxes manufacturers, paper core manufacturers and mould makers that provide you with products and services that you request and information about prodcuts and services you may be interested in. We share personal information with law enforcement agencies when it's required by law or to protect GTG and its users.